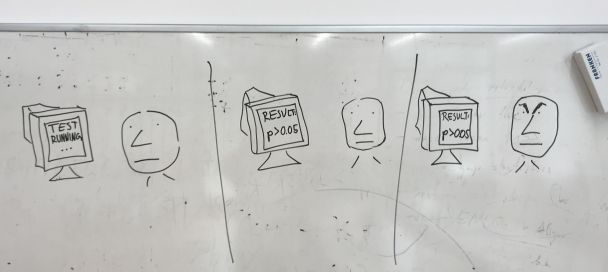 by anonymous master student
This is the website for Miguel Andrade's Computational Biology and Data Mining Research Group of the Johannes-Gutenberg University in Mainz (Germany), located at the Biozentrum I. We are interested in exploring gene function using computational techniques including algorithms and databases (existing or developed by us). Generally, we have a focus on studying the mechanisms involved in human disease with the goal of facilitating the development of better therapies. The results of our work are often distributed as software or online web tools. Take a look at the group members' publications or at our projects page for more information. Contact details and individual web pages can be accessed from the Lab Members page.
News:
| | |
| --- | --- |
| 6 October 2019: Enrique Muro published Bioinformática: Entre la carne y la máquina, a book in the series Grandes Ideas de las Matemáticas from the Spanish newspaper El Pais. | |
22 April 2019: Nucleic Acids Research Genomics and Bioinformatics, a new journal accepting submissions on methods and findings related to genomics, proteomics, transcriptomics, and epigenetics.
14 February 2019: The new version of the HIPPIE database (2.2) is available with more than 65,000 new scored human protein-protein interactions.
26 October 2018: We are editing a special issue of the journal Genes on 3D Genomics. Accepting submissions until 15 May 2019.

Genomics and Computational Biology is a peer-reviewed and open-access journal directed by Dr. Fontaine. It publishes original Research, Tools (software and databases), Benchmarks and Analytical workflows. You can help the community by joining the Editorial board or by submitting your work.
Photo Gallery (2007-2014, MDC-Berlin)
Photo Gallery (2003-2007, OHRI-Ottawa)
Our group's address and fax number are:
Computational Biology and Data Mining Group
Biozentrum I
Hans-Dieter-Hüsch-Weg 15, 55128 Mainz, Germany
Fax: +49-6131-39-21589