4th CHALLENGES IN COMPUTATIONAL BIOLOGY MEETING:
SINGLE CELL DATA ANALYSIS
18 September 2020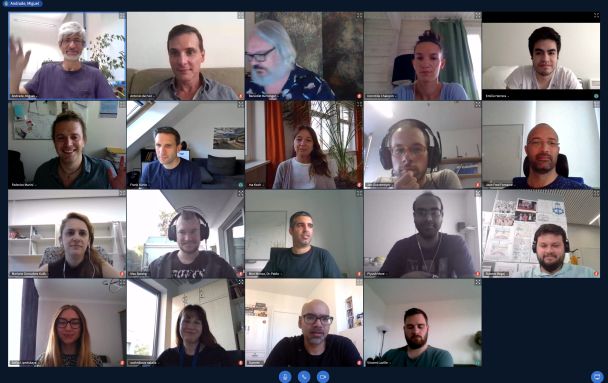 REGISTRATION IS CLOSED!
We thank the 100+ registered single cell data fans!
Instructions to access the meeting will be sent to registered applicants one day before the meeting.
WHAT IS THIS ABOUT?
The possibility of obtaining genome-wide single cell data is revolutionizing the field of molecular biology. However, fast changing technologies and the increasingly large size of datasets bring challenges both computational and for the interpretation of the biological data. The goal of this meeting is to allow young researchers in the fields of experimental and computational biology to interact with researchers that face these challenges when developing and applying methods and databases that deal with single cell data. The invited speakers' live talks will be followed by lively discussions moderated by the organizers.
INVITED SPEAKERS
LUCA PINELLO

Harvard University

JULIA MAHAMID

EMBL-Heidelberg

ANTONIO DEL SOL

Université du Luxembourg

BENEDIKT BERNINGER

King's College

SUMEET PAL SINGH

Université Libre de Bruxelles

MARIA COLOME

Technical University of Munich

ANDREAS KURTZ

Charité - Universitätsmedizin Berlin

NATALIA SOSHNIKOVA

UMC Mainz

FEDERICO MARINI

IMBEI & CTH Mainz

JUNAID AKHTAR

JGU Mainz

STEFAN LEGEWIE

IMB Mainz
ORGANIZERS
MIGUEL ANDRADE

JGU Mainz

INA KOCH

Goethe University Frankfurt

JEAN-FRED FONTAINE

JGU Mainz

PABLO MIER

JGU Mainz
SPONSORED BY
Powered by the MOGON computer cluster with support from the IT department of the JGU.